New techniques are always believed to be the ways to impress people and when fragrance come its way, then you are sure to win someone's heart for sure. Recently a new invention have been made or we can say a new ways have been found to use edible flowers to make your food eye catchy. So now you have the reason to stare at those pretty ferns and petals that too in food. Looks interesting and amazing. The head chef of Ciclo Cafe situated in Gurugram, Mrinmoy Acharya and Pankaj Jha, Senior Executive Sous Chef at The Suryaa in the capital shared with us some of the amazing ways to blend delectable food with gorgeous edible flowers so that you never run out of reasons to woo your loved ones with flowers. Lets have a look at the techniques:
First comes the flower Pansy which has both mildness and delicateness and this beautiful garden flower with velvety petals comes in purple, yellow, blue and white and looks great when used for garnishing. It tastes like grapes and mint and also helps in adding a slight taste to the food. This flower can also be used as salad and and also in pastries and puddings.
Second in the row comes the Nasturtium which is one of the popular picks in India which is build with mild peppery flavour makes for an excellent pickling and culinary component. The bright yellow, orange nasturtium flowers are easy-to-grow and one of the tastiest herbs in the world. As the leaves of this flower are also edible, simply chop them and add to salad along with the flowers. You can also make desserts and appetisers more appetising by adding as a garnish.
Marigold is also a good option when it comes to bright coloring and refreshing food like custard. Add to salad making it a refreshing summer floral dish or include it in custard to give a citrusy touch for a change.
Crocus flower is one of a kind which is really easy to grow and is extremely attractive when added in a dish and is served. Apart from using them in salads and main course. You can also mix this bud in beverages for flavouring and can also be used in making tea and wine.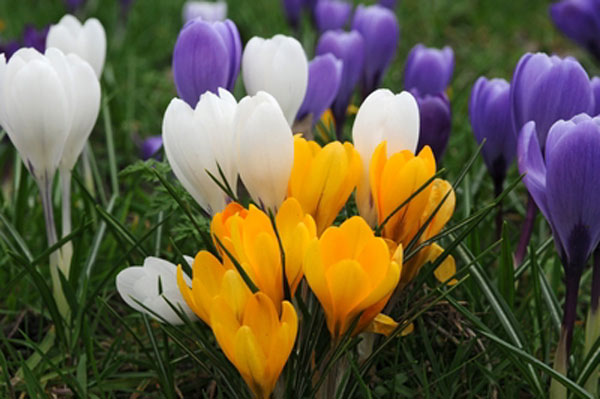 And the last but not the least comes Snap Dragon which has a specimen fragrance and comes in vibrant colours like red, yellow, pink and adds punch to your otherwise boring food. You can also mix it with liqueur, cranberry and lots of ice to make a delicious drink or add to pizzas and pies to give a fresh twist to the junk food.
Now with these techniques, I am sure that you would be able to impress your loved ones and make them happy with different fragrances.